Rent Charges
Rent is the Association's main source of income and pays for repairs, services, investment works and insurances.
All rents are due in advance on the 28th day of every month.
Rent levels are set according to an amenity scale, so larger flats or those with dining kitchens will be more expensive than properties with galley kitchens or very small bedrooms.
We normally review rent charges once a year, consulting tenants on increase proposals during December or January. Increases are normally implemented on 28th March.
Service Charges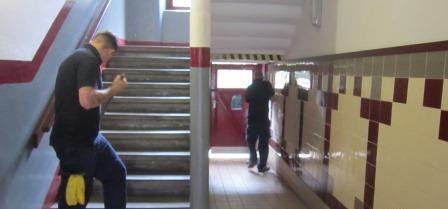 All tenants pay the basic rent charge.  Some tenants receive additional services and they are calculated separately although you may pay basic rent and services together.
For mainstream tenants, the most common service charge is for stair cleaning.
Your annual notification of rent increase will explain any combination of rent and service charge that may apply to your property.
Sheltered housing tenants pay a range of service costs. These are explained in more detail in the Housing Support section.