Advice Services
Yorkhill Housing Association offers a wide range of advice services in our offices. Appointments can be made for the Association's Welfare Rights Officer Stephen Fallon to discuss issues relating to Housing Benefit or Universal Credit, or any other benefits that you receive. Your entitlement can also be checked to ensure you are receiving the right amount.
Stephen is available Wednesdays by appointment. Stephen's role is to work with the tenants/owners of the Association to maximise their income through providing information, advice and representation relating to welfare benefits. Home visits are available for housebound residents. Appointments can be booked by contacting the office on 0141 285 7910

Debt and money advice can also be offered from Drumchapel Money Advice. Drumchapel Money Advice are currently assisting our tenants with debts totalling over £8,500 and issues such as Personal Independence Payment (PIP) applications and appeals, and advice on claiming Employment Support Allowance (ESA) and the Scottish Welfare Fund (SWF).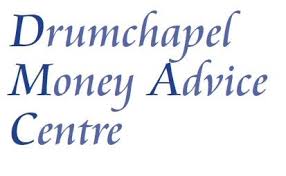 If you would like to discuss any of these issues please contact the office and an appointment or referral can be made.